Sarah Bennett PGA
About:
Entered the industry at a young age and turned pro off a handicap of +4.
Current head professional at Three Rivers Golf & Country Club.
Captain elect of The PGA
As a PGA professional, I love that no day is the same.  
One minute I'm regripping clubs, the next I'm talking to teachers about school programmes or organising overseas trips. 
I started playing at 14, and got down to scratch inside three years of picking up an old hickory club, before turning pro off +4.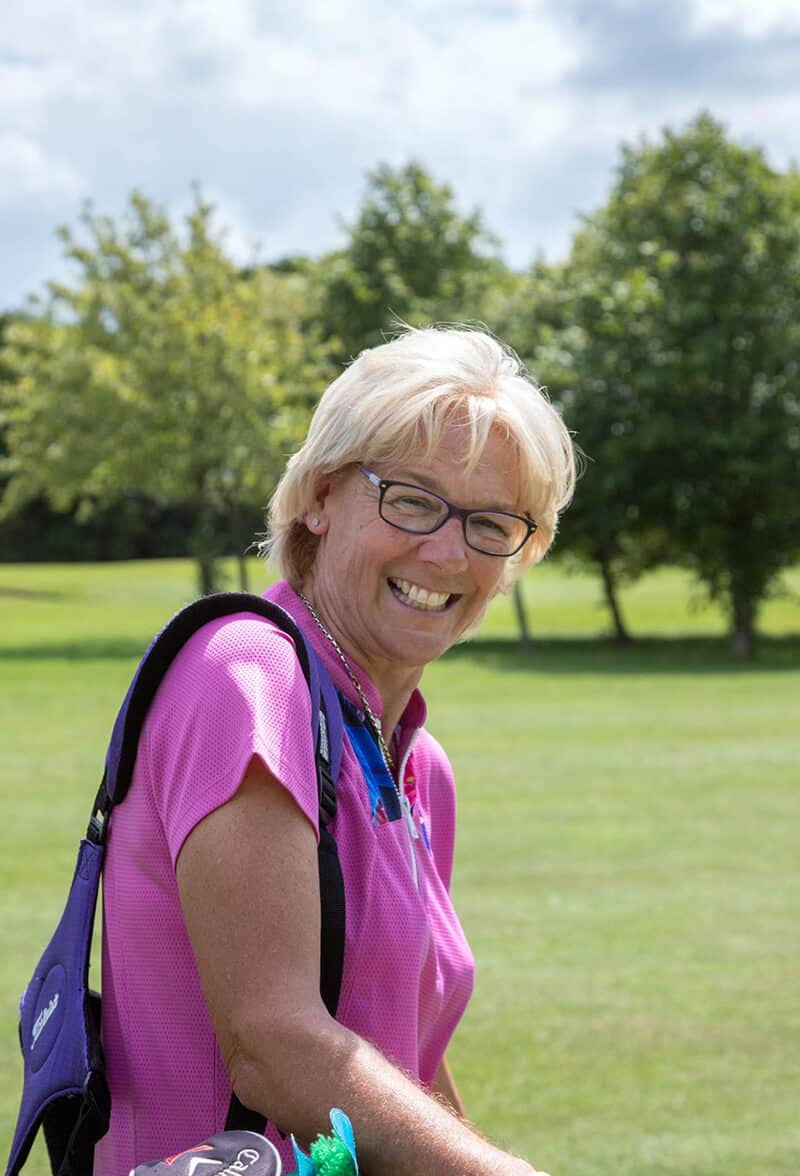 As a kid I'd stand by the tree at the end of our garden and if someone was playing alone I'd pounce on them and ask for a game!  
People would ask if you had 'been Sarah'd?'! 
Golf was my life, and I played professionally for nearly 25 years, before I suffered a serious balance disorder. 
I knew I couldn't continue playing, but I'd learned a lot about the areas that held me back from winning. 
 I played with Annika Sörenstam, and I felt we were similar ball strikers, but she was streets ahead of me psychologically.  
I felt that was something I could help young players with: 'Here's how I felt playing the 36th hole in the British Open, knowing where the cut line was, and this is what I wish I'd have done differently,' – so I pursued the PGA training route. 
I was very diligent, though I found parts of it challenging. 
Lectures were tricky when I was much older then everyone else, but having Beverly Lewis as a mentor was amazing.  
When I was ill, I did regret not having done my PGA before I played on the tour, but, in hindsight, I benefitted from having all that experience behind me. 
 The PGA – and having those three letters – means everything to me. 
 The respect that everyone within the membership has for each other is huge, and I think it's amazing that the PGA have contacted every single member during the pandemic. 
 The PGA Captaincy wasn't even on my radar, and to follow in Bernard Gallagher's footsteps is humbling – it's the proudest moment of my life.  
 I'd say have an idea of what exactly you want to achieve from a career in golf. 
 The PGA is not a simple qualification, and I don't think it should be – we want the best in the industry. 
 The biggest thing for me, is once you've passed, don't just stop and think, 'Great, I've qualified.' 
 Speak to people, ask for help and learn as much as you can.