Julie Otto – PGA Fellow Professional
About:
Won many honours around the world at Amateur level
Turned professional at 44
Now concentrated on mentoring and coaching
When I was a teenager, I always had an ambition to be a professional golfer, but I ended up becoming an accomplished amateur player. 
As I started to win events at national and international level, making the leap to the professional game as a tournament professional seemed to get wider for me.  It was leap that I was never to make.  
There were not so many female PGA pros then, and so, coupled with relatively low pay – I was a young person with a mortgage - I felt that it was not a career path that was open to me. 
Later, after having our family, my husband asked what I was going to do when they went to school, and I said, 'I think I'll go and be a professional golfer!'. 
I was 44 when I turned pro, and, honestly, it was to fulfil a teenage ambition. 
For anyone thinking of a career in the game, I'd say look into it properly, like you would any other career.  
Other than the R&A and USGA Rules of Golf exams, I hadn't studied since I was 16.  At the time, I had three children under the age of 7, studying was always going to be a challenge but even more so with a young family.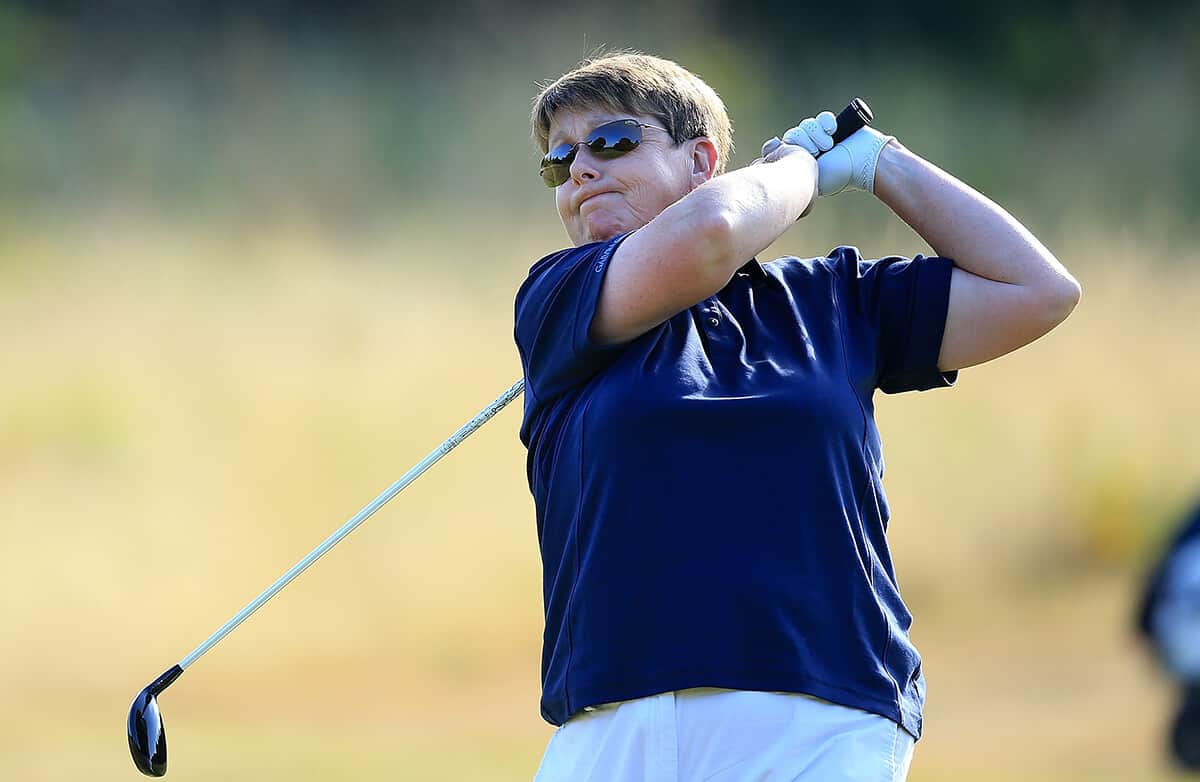 I remember it fondly though, and I enjoyed the residential part of the programme especially. 
I have been self-employed for sometime, concentrating on coaching and mentoring.   
Coaching can work well on a freelance basis, and whilst it is not necessarily a traditional club pro career path, it can be appealing. 
I've built a golf studio at home, so, especially with the pandemic, I have the ultimate flexibility of being self–employed and working at home! 
The PGA is an historic organisation – growing up in the game, it's just something you've known forever.  
For anyone thinking of a career in the game, I'd say look into it properly, like you would any other career.  
If you're going choose the PGA training, you want to know what it entails, whether you're capable of doing it, and whether the end result is what you want to do. 
And if that's the case, then it's an excellent opportunity to come out with a professional qualification, and an opportunity to develop your career.