Chris Ryan PGA
About:
– Grew up having lessons at The Belfry

– Early adopter of social media
– Personal YouTube channel has had more than 12 million page views
One of my school friends took up golf when we were 12. 
I sat next to him, and he'd come in on a Monday really excited about having played golf all weekend.  
I remember thinking: 'This sounds like loads of fun!'  
My Dad had one old club, so I started hitting a few balls in the garden, and I was hooked. 
Later on, my friends were signing up for university, but I was doing it just because everyone else was. 
I was having lessons at The Belfry with Simon Wordsworth, and he told me about their redevelopment plans, and that there would be opportunities for amateurs to work there and go through the PGA qualifications.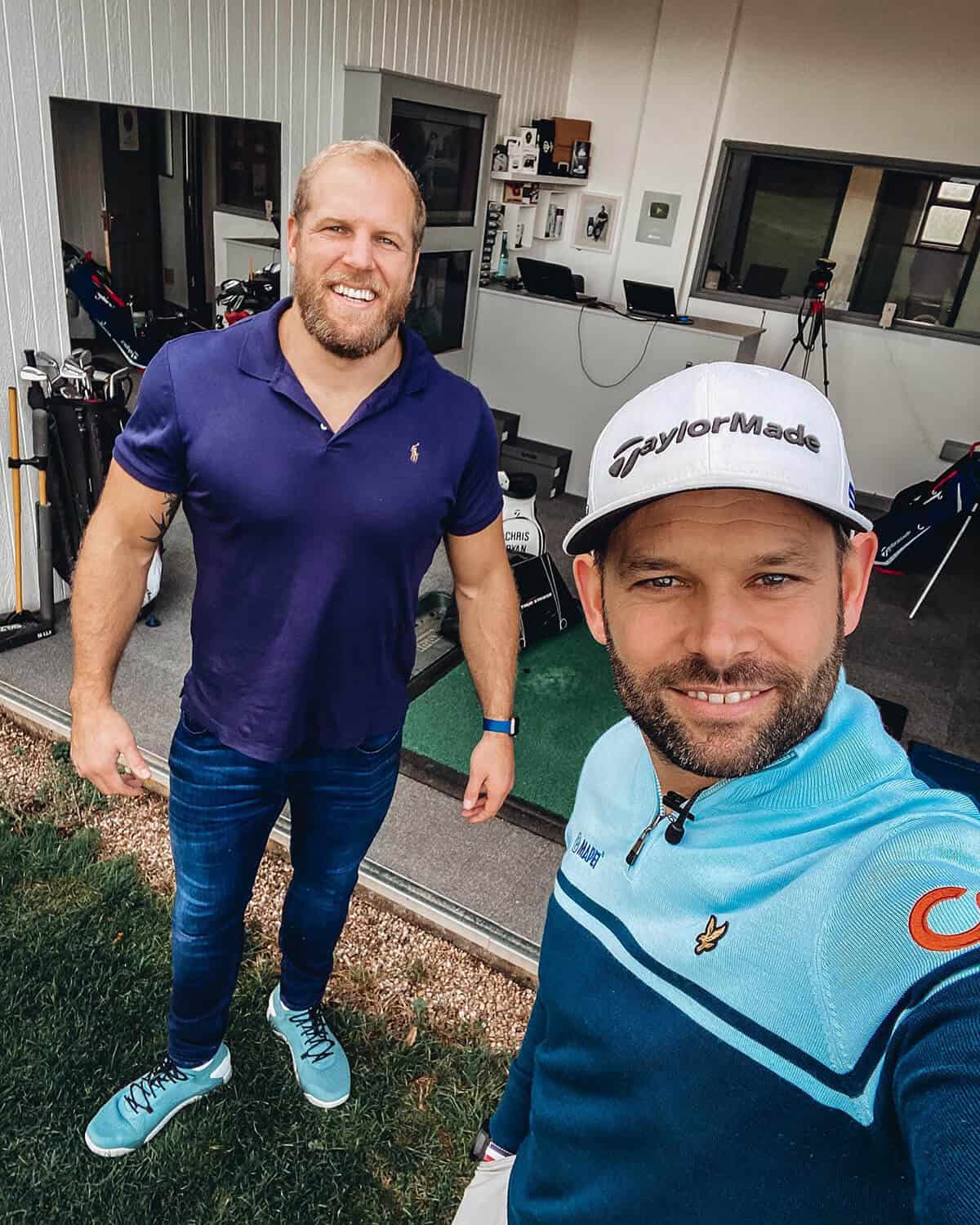 As soon as I heard that, I realised it was what I wanted to do. 
My passion was playing and I still had lofty aspirations, but I was realistic enough to know this would give me another option. 
I realised that I could be as passionate about working in golf as playing the game.  
I was club fitting when I had the chance to deliver lessons, and I found that dealing with people on a regular basis and building relationships suited me, so I started coaching nearly full time. 
I was an early adopter of social media. I started putting content out, things snowballed and views turned into lesson bookings. 
I still coach, but social media has given me more options. I can run a couple of golf schools here or abroad. 
 The thing that I feel most thankful for is that my PGA training meant I didn't make any poor career decisions. 
Through exposure to the whole golf business, you understand what works for you. 
I'm grateful for the practical benefits too – personal support, insurance cover, employment advice. 
If you're thinking of a career in golf, just do it!  
It's a phenomenal industry – I can count on one hand the people I've met who haven't been great people.  
The importance of The PGA shouldn't be underestimated.  
To help someone who has played the game their whole life, as a 19-year-old kid, is not easy. 
Having those three letters after your name gives you a lot of confidence that you are actually qualified to help them with their game.